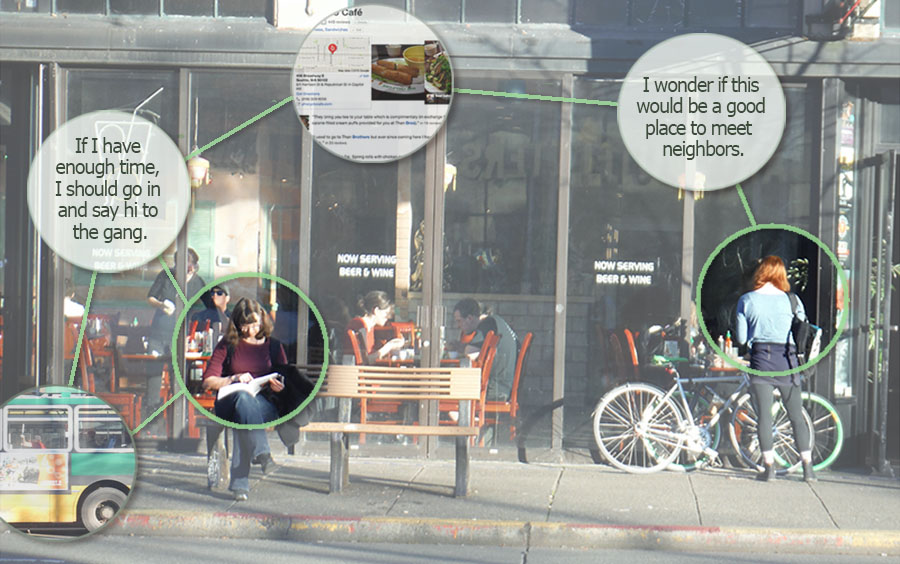 Third Place Technologies is a non-profit research and development organization with the mission of creating innovative technologies that foster community empowerment and well-being.
Our Leadership
Shelly D. Farnham, Ph.D. is the founder and Executive Director of Third Place Technologies.  She is a leading expert in community technology R&D, with over fifteen years of experience as a research scientist in world class industry research organizations including Microsoft Research and Yahoo!, and five years experience as a founder and consultant for innovative socio-technical startups.   She founded Third Place Technologies to apply her recent line of work in community technologies to the non-profit sector.  Learn more from her biographical statement and CV.
Our Board of Directors is comprised of leading social technology academic and industry research scientists, experienced leaders in the non-profit sector, innovative designers and technologists, and leading community organizers in the technology space.
Why Now?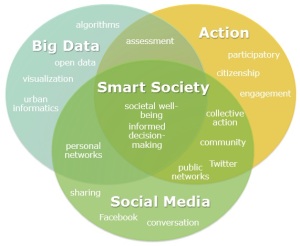 In the past decade – with the advent of big data and participatory social media–one of the most striking transformations in people's everyday experiences is the extent which their use of technology reaches beyond the home and the enterprise into the town square.  However, most current socio-technical systems are not optimized for social productivity in these public spheres, but rather for first places (the home), or second places (work).
The primary goal of our work is to explore how to leverage new affordances in social media, big data, and ubiquitous devices to foster hyperlocal community self-assessment and collective action, while also meeting the unique privacy and identity management concerns of participating in the public sphere.
Why Third Places?
Third places, such as coffee shops, bars, and libraries, play an essential role in helping thriving communities form, by providing a safe public place where people can develop relationships through frequent serendipitous interactions and ongoing discourse around common interests.  Thus, third places can play an important role in fostering community well-being, where members a) know and interact with each other, b) have a feeling of belonging and affection toward the community that motivates their sense of responsibility, and c) can work together effectively toward common goals.  Much like brick and mortar third places, communication systems may also play a central role in helping local communities grow by providing channels for serendipitous interaction, discourse, and collaboration with a wider and more asynchronous reach than found in purely face-to-face environments.