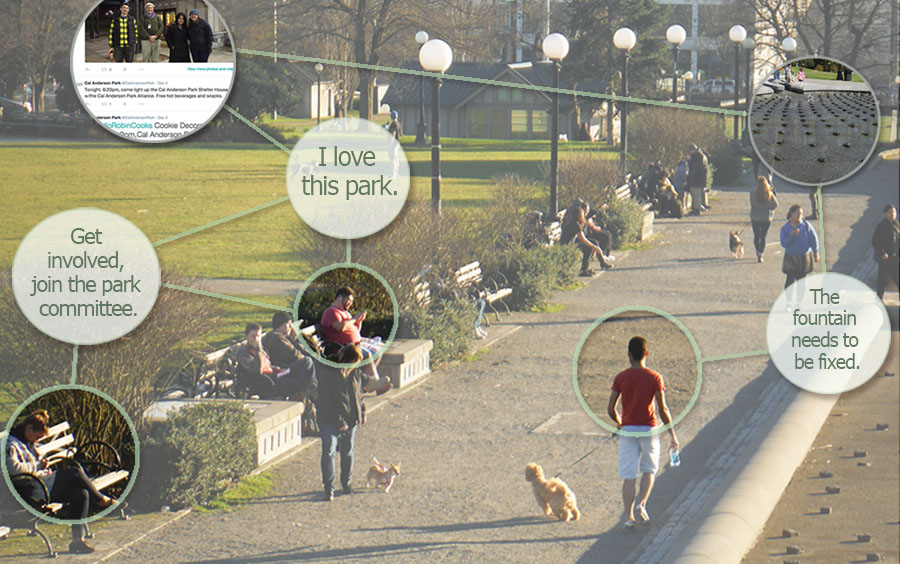 At Third Place Technologies our mission is to foster community empowerment and well-being through innovation in technology.
Helping Communities Help Themselves
New social media technologies have transformed how we can work together to get things done.  We seek to help community groups take advantage of these new technologies, with a special focus on place-based communites as as neighborhoods, local interest groups, and creative collaborative communities in the Pacific Northwest.
Core Activities
Development of innovative technologies
Engagement with community leaders
Community events
Knowledge sharing
Learn more about our current activities
In community building, the third place (or third space) is the social surroundings separate from the two usual social environments of home and the workplace. In his influential book The Great Good Place, Ray Oldenburg (1989, 1991) argues that third places are important for civil society, democracy, civic engagement, and establishing feelings of a sense of place. — wikipedia