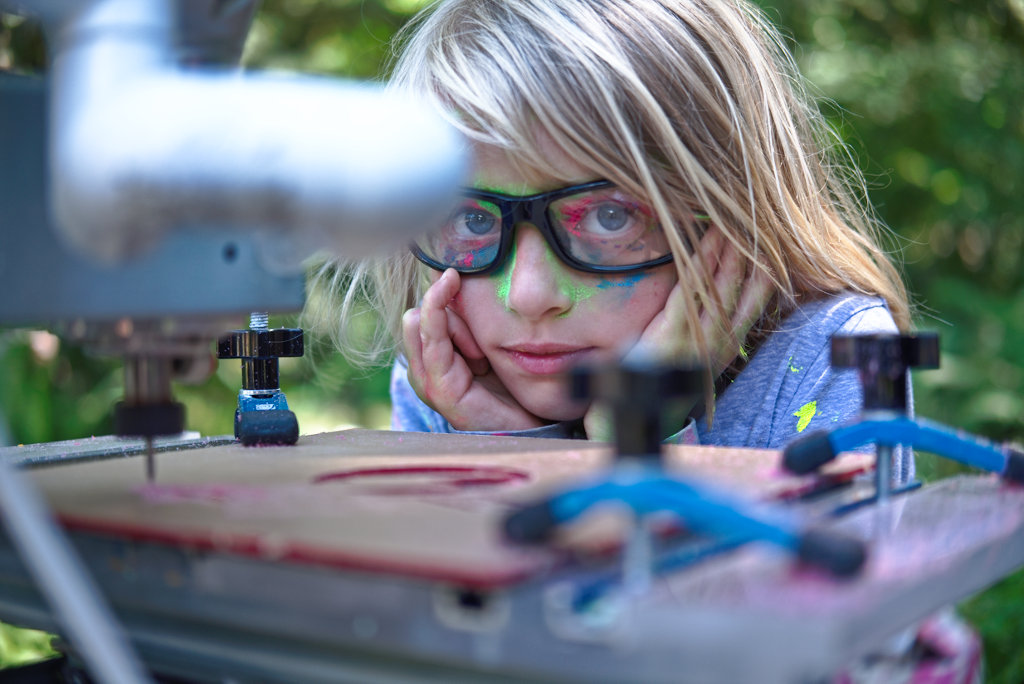 Our Story
Third Place Technologies was founded in 2014 with a mission to foster interdisciplinary collaboration and life-long learning for artists, creative technologists, and civic activists, originally through online networking and in-person events. In 2015, we started an annual event called Electric Sky, a weekend retreat near the Town of Skykomish, to bring artists and technologists together to collaborate, host workshops, and share their projects in the context of a popup makerspace and art show in the mountains. We provided workshops around new technologies, such as laser cutters, 3D printing, CNC routers, digital photography, microcontrollers, AI, virtual environments, and design software. Electric Sky has evolved into an arts incubator, seeding exhibitions throughout the Pacific Northwest, including Lusio Lights, Arts-a-Glow, the AN/T Gallery in the Science Center, and the Vermillion Art Gallery and Bar.
In 2019, we decided to ramp up our efforts and create permanent collaboration spaces. In 2021 we secured the Landmark Maloney Store in Skykomish, WA, and opened as Sky Artworks – an arts-oriented community center that provides access to shared resources, including equipment such as large format printers and a laser cutter, educational workshops, and exhibition opportunities to local artists and tech creatives of all ages. Sky Artworks is the only art or maker space in an 85-mile radius, with 24/7 access to the collaborative studio space for our members, and exhibition hours open to the general public 20 hours a week. We further partner with the art group Totally Legit LLC to support their arts-oriented makerspace called Passable in Capitol Hill, Seattle.
Our Leadership
Shelly D. Farnham, Ph.D. is the founder and President of Third Place Technologies.  She is both a a leading expert in community technology R&D, and an interdisciplinary artist. She has over fifteen years of experience as a research scientist in world class industry research organizations including Microsoft Research, Yahoo!, Google, and Facebook, and five years experience as a founder and consultant for innovative socio-technical startups.  Throughout her career she has also been an active artist and community organizer, which are currently her primary activities at Third Place Technologies.  Learn more from her biographical statement , CV,  and art Portfolio.
Our Board of Directors is comprised of technologists, artists, and civic activists passionate about community organizing in the art and technology space.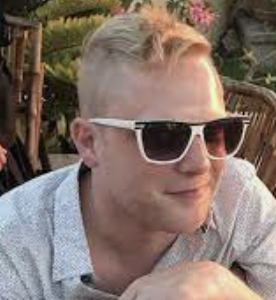 Why Third Places?
Third places, such as coffee shops, bars, and libraries, play an essential role in helping thriving communities form, by providing a safe public place where people can develop relationships through frequent serendipitous interactions and ongoing discourse around common interests. Thus, third places can play an important role in fostering community well-being and collaboration, where members a) know and interact with each other, b) have a feeling of belonging and affection toward the community that motivates their sense of responsibility, and c) can work together effectively toward common goals.  Much like brick and mortar third places, communication systems may also play a central role in helping local communities grow by providing channels for serendipitous interaction, discourse, and collaboration with a wider and more asynchronous reach than found in purely face-to-face environments.