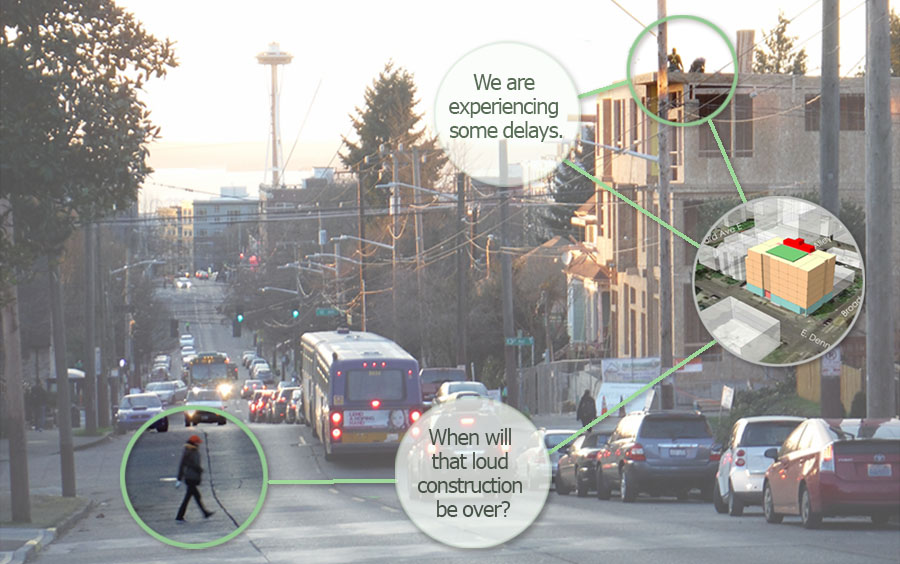 We envision a future that leverages technologies in new ways, helping communities work together more effectively to achieve their common goals.
Core Activities
Development of Innovative Technologies.  Our current focus is on our civic networking web application, Spokin, which provides place-based communities with tools to increase self-awareness, self-efficacy, and the ability to connect around local issues.
Engagement with Community Leaders and Citizens.  Our workshops, social mapping surveys, and presentations help community organizers and everyday citizens articulate their collective goals, identify who are the active members in their networks, and use social media technologies to activate their community members toward action.
Community Events.  Through events for our target community groups, we have the most powerful impact in fostering community trust and collaboration.  Recent and upcoming events include Electric Sky for technology creatives, and a Civic Tech Workshop for those engaged with creating civic technologies, organized in collaboration with Open Seattle.
Knowledge Sharing.  We help others take advantage of our expertise through consulting services, original research, open-sourcing our technologies, presentations at events, and published papers.  See resources for recent work.
Recent Projects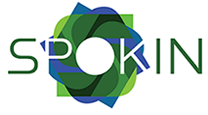 Spokin.org
Community Networking Technology
Spokin is  an online web site with community-curated networking, allowing you to connect with your local communities — your neighborhood, city, or nearby interest groups — so you can work together to get things done. Currently a "soft release", Spokin community membership is by invitation only, however many of its features are open to browsing.  Try it at 
Spokin
.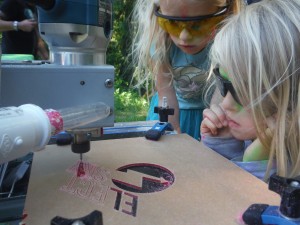 Electric Sky
Event
We co-organize
Electric Sky
each summer, an art and tech weekend hackathon and artists' retreat, with the goal of engaging with — and fostering the growth of — the community of tech creatives at the intersection of art and technology in the Pacific Northwest.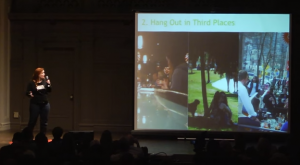 The Data is In: (Top 5 Ways) How to Improve your Neighborhood Community's Wellbeing
Ignite Talk
As a citizen, a community organizer, or a local business, what can you do to improve the wellbeing of your neighborhood community? This talk outlines the most impactful ways to improve your neighborhood based on our years of research.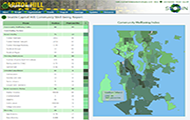 Community Well-being Report Pages
Community Analytics Technology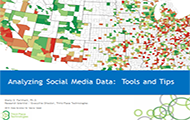 Analyzing Social Media Data: Tools and Tips
Lecture / Course
The goal of this lecture was to provide practical tips for collecting and analyzing social media data. We originally developed this lecture/course for CHI 2013, and have subsequently given it as an invited speaker to a number of programs (including University of Washington, Syracuse, and University of Michigan).  See
slides
.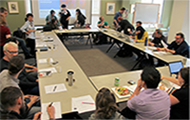 Fostering a Community of Innovation at the Intersection of Art and Technology
Workshop
To help foster the growing community of artists/technologists in the Pacific Northwest, we organized a workshop bringing together key stakeholders in the region, as a collaboration between Microsoft Research, Cornish College of the Arts, and the Genius Foundation. The workshop was structured as a focus group including a brief questionnaire to generate feedback for how to best support this community. See
paper
 (Cornish),
paper
(ISEA2015) or 
slides
.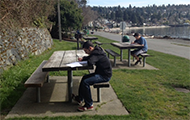 Neighborhood Study
Field Research & Twitter Data Analytics
In this study, (performed while still at Microsoft Research) we adopted a multi-method approach to examine whether the growing use of social media as a channel for hyper-local conversation may provide meaningful insights into the well-being of neighborhood communities. Through interviews and a questionnaire we explored what are indicators of neighborhood level well-being, and what are current communication practices around the use of social media to support community well-being. See
paper
or 
slides
.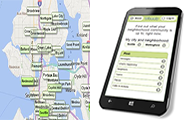 Whooly (Now Spokin Updates): What's Happening in Your Hyperlocal Community on Twitter
Protypting with Algorithm Development and Lab Study
While at Microsoft Research we developed Whooly, an experimental web service that provided neighborhood-specific information based on Twitter posts that were automatically inferred to be hyperlocal.  In founding Third Place Technologies we licensed Whooly for non-profit use and rebranded it as Spokin Updates.  Spokin Updates further automatically extracts and summarizes hyperlocal information about events, topics, people, and places from these Twitter posts.  See
paper
or
online prototype (now Spokin Updates)
.