We envision a future with a thriving, interdisciplinary, creative community in the Pacific Northwest that uses technologies in new ways to produce and share new work to a broader public.
A key goal of our activities is the development of an active, collaborative community that creates art at the intersections of art, technology, science, and civic engagement.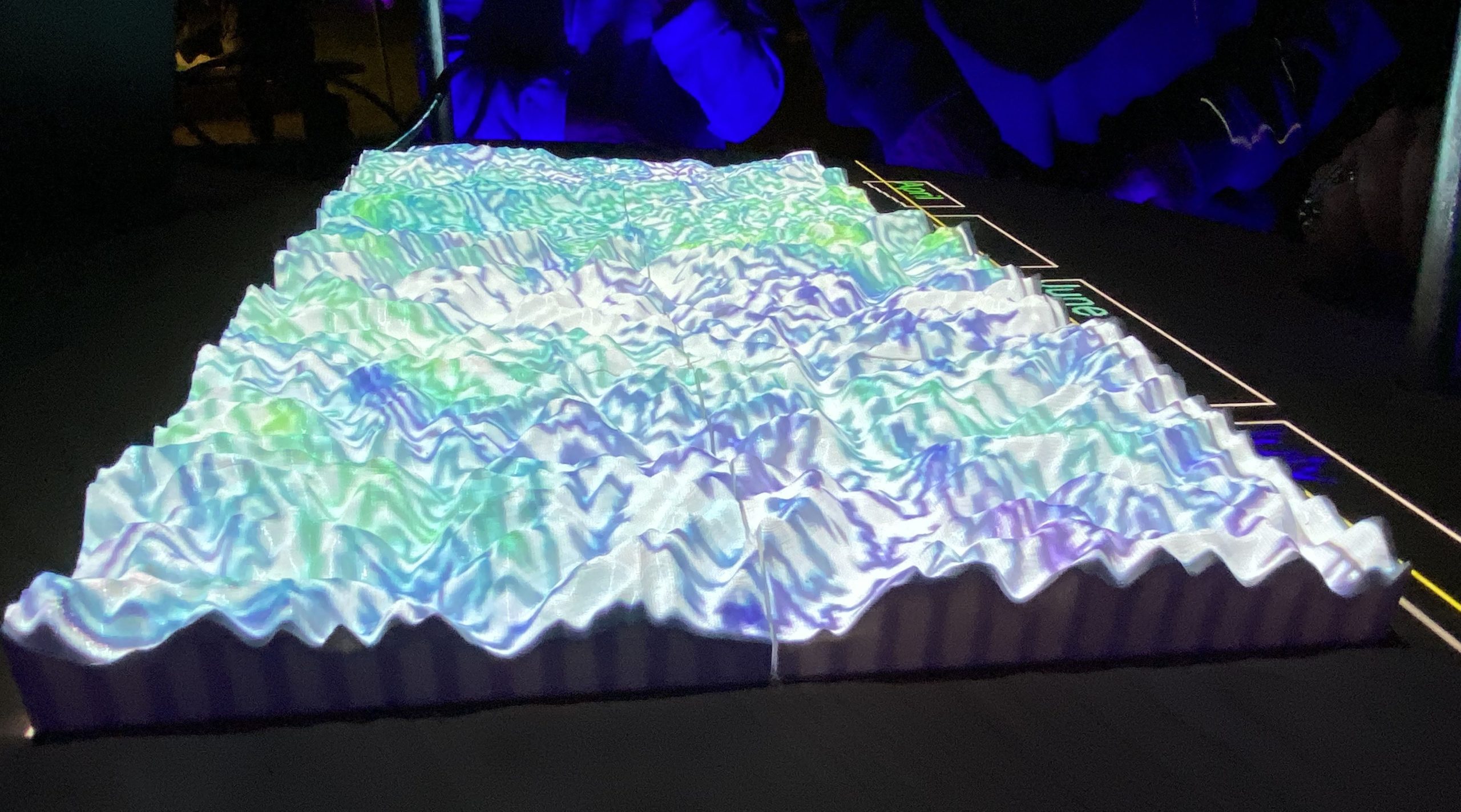 *
Core Activities
Collaborative Community Spaces
Interdisciplinary collaboration requires a place for community members to meet, collaborate, and share their work. In 2021 we opened a new arts-oriented maker and exhibition Space in Skykomish, WA called Sky Artworks, and support another arts-oriented maker space called Passable in Seattle, WA through our partnering art group Totally Legit.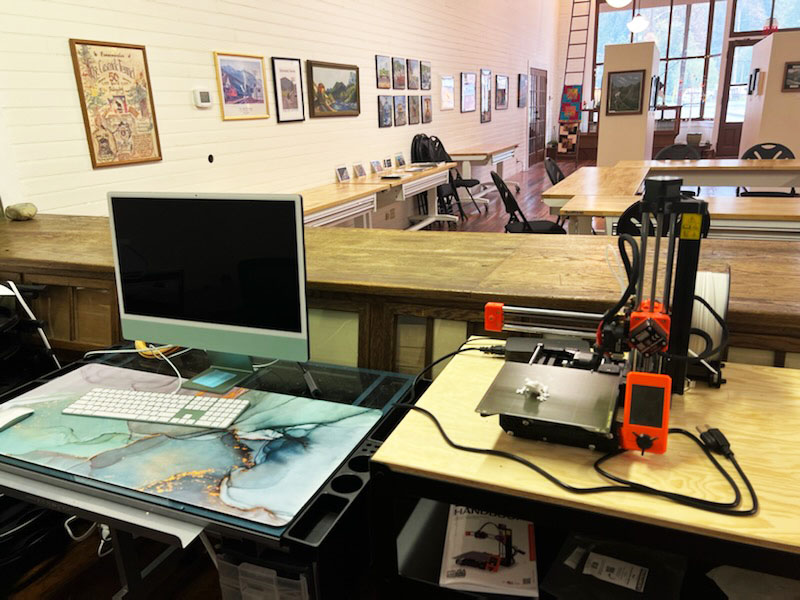 Exhibitions and Events
Through events we have the most powerful impact in fostering community collaboration over time. Our largest annual event is Electric Sky, a camping retreat with a pop up maker space and art show for art and technology creatives.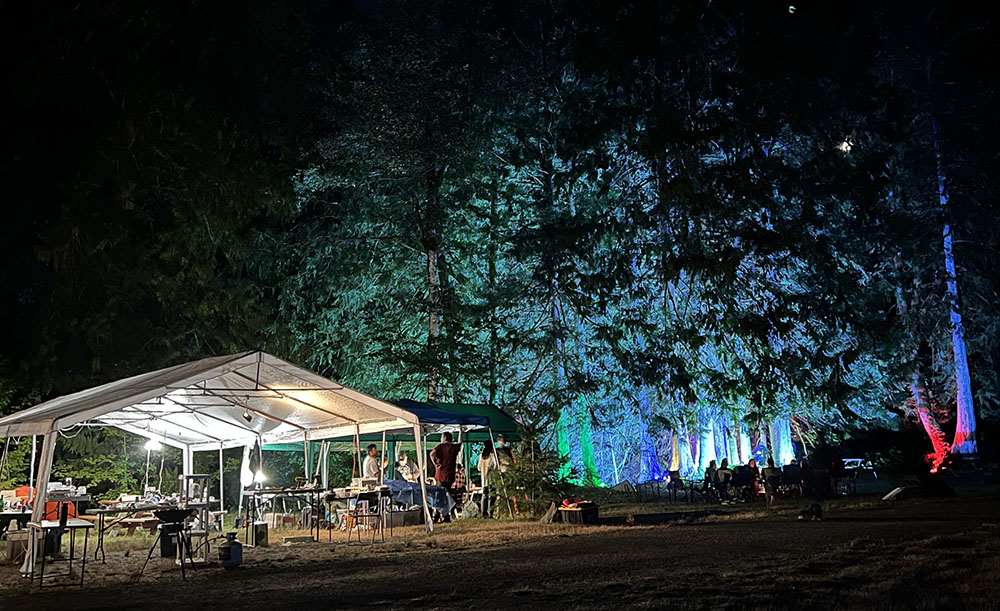 Life-long Learning
Life-long learning is an essential practice to support innovative collaboration at the intersection of art and technology. Woven into our events and spaces are life-long learning opportunities through peer education workshops and peer mentorship.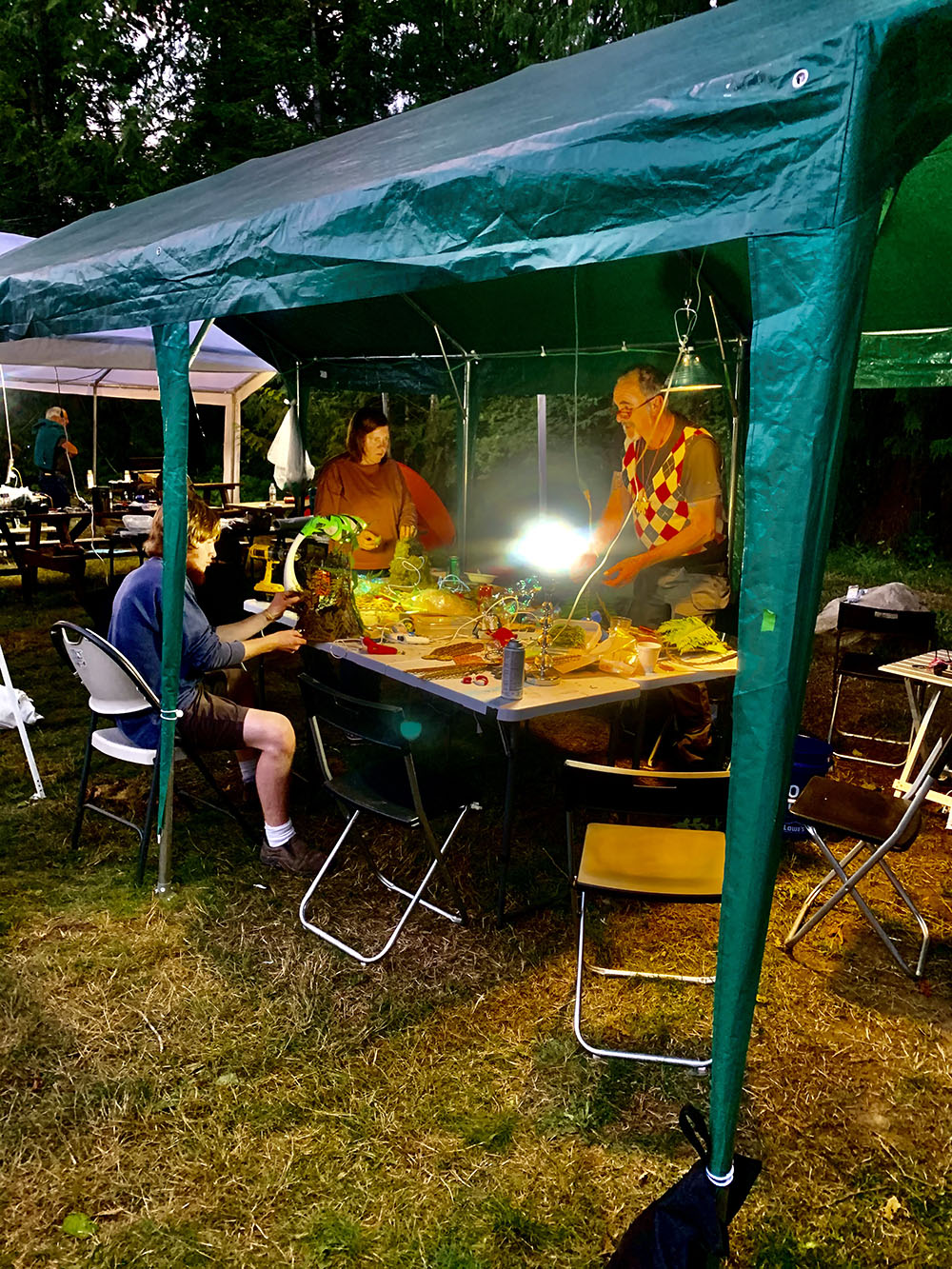 Community Building via New technologies, Outreach, and Consulting
As artists, technologists, and scientists with expertise in the development of collaborative communities, we share our knowledge by engaging in the development of new technologies, community technology research, presentations, and consulting.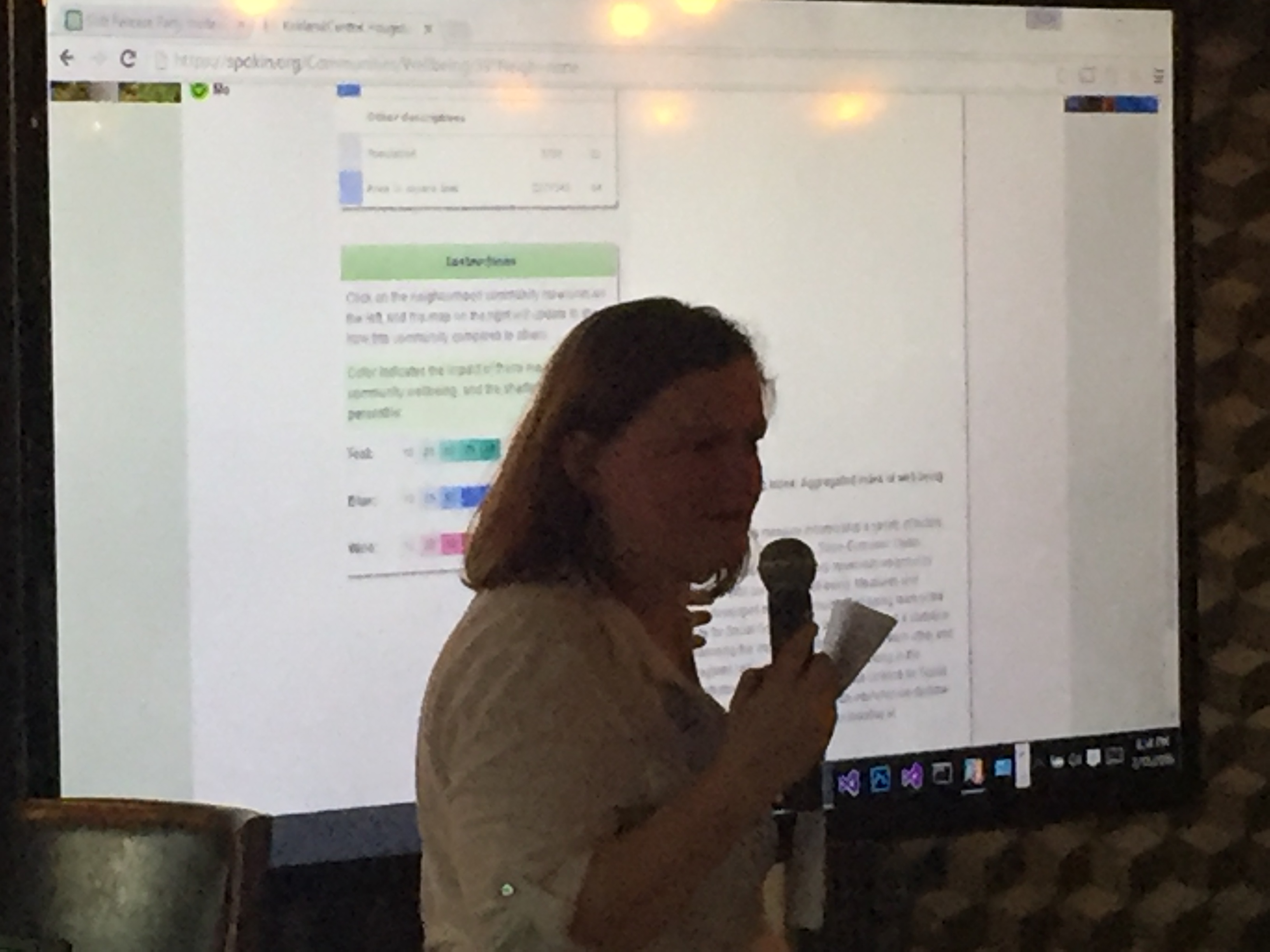 *
Current, Active Projects
Sky Artworks, a Collaborative Studio and Exhibition Space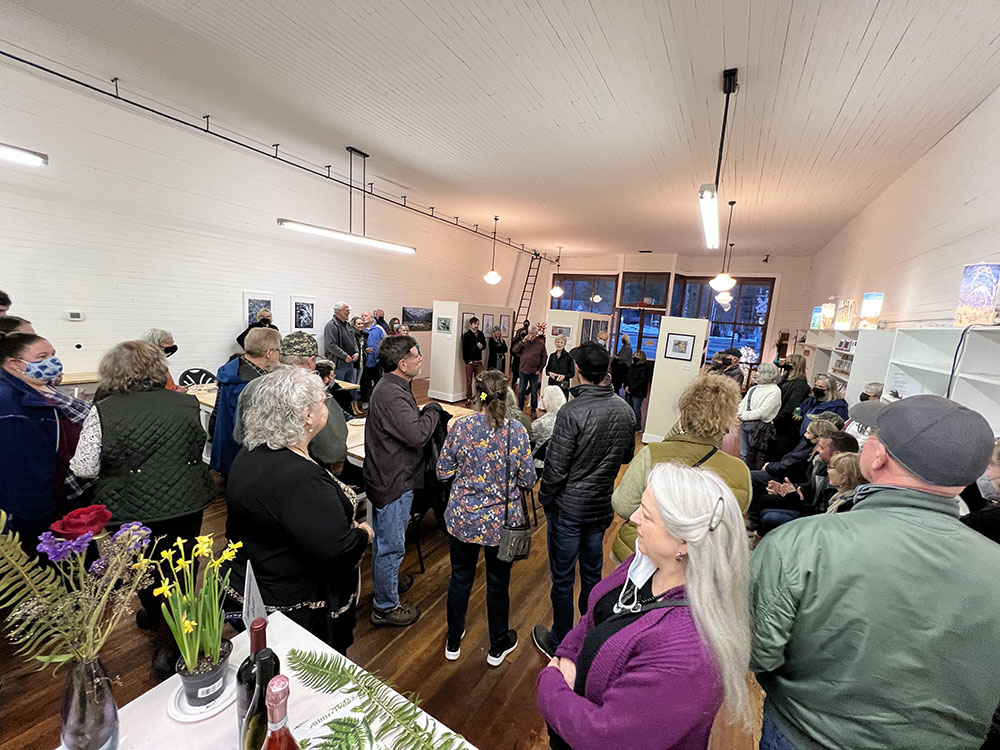 Sky Artworks is a collaboration space designed to nurture, serve, and grow the creative community in Skykomish and beyond. Sky Artworks is a non-profit endeavor in partnership with the Town of Skykomish, with the mission to promote the creative community in the Upper Sky Valley by providing production, exhibition, educational, marketing, and professional development resources for artists, artisans, and tech creatives.
Passable – an Arts-oriented Makerspace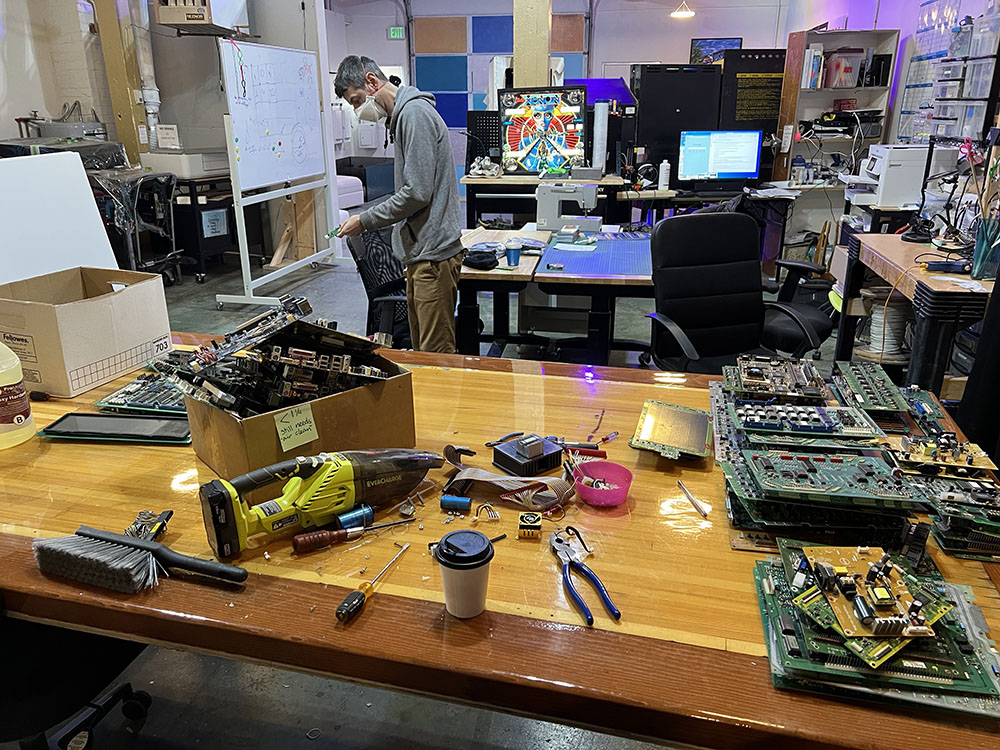 Passable is an arts-oriented makerspace in the heart of Capitol Hill Seattle, that also opens on occasion for art shows. Third Place Technologies partners with the art group Totally Legit, who owns and operates the space, to help open Passable for art shows, workshops, and other events for public benefit to art and tech creatives and their audiences.
Electric Sky – A Weekend Retreat with Popup Makerspace and Art Show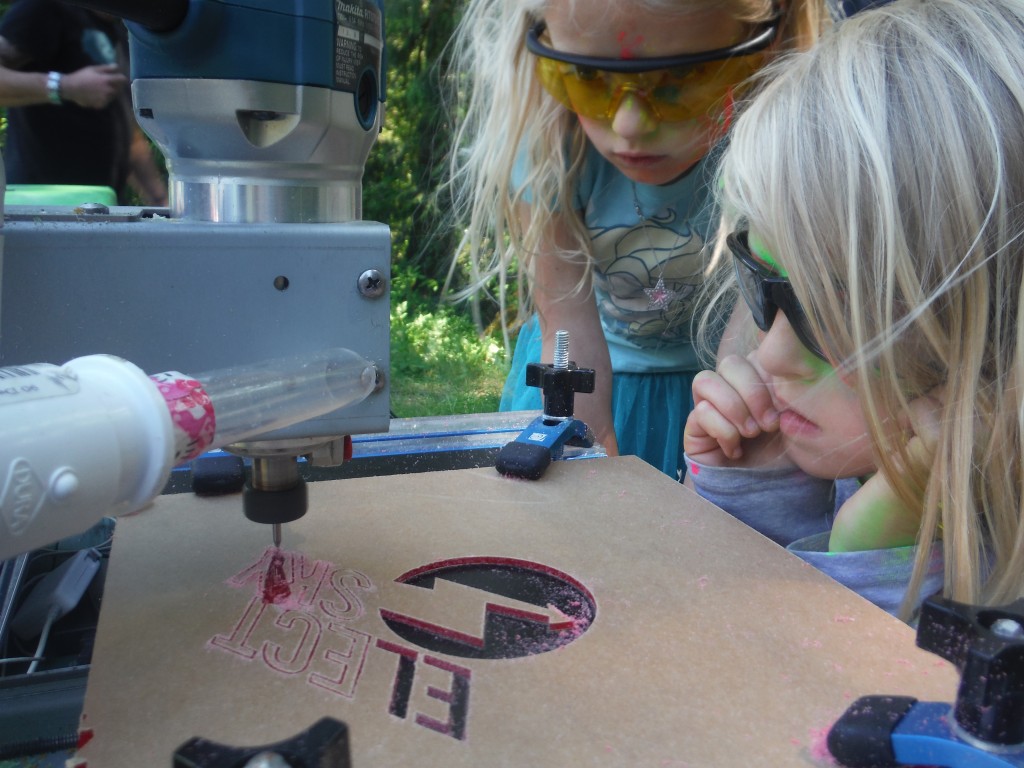 Electric Sky is annual weekend retreat near the Town of Skykomish, to bring artists and technologists together to collaborate, host workshops, and share their projects in the context of a popup makerspace and art show in the mountains. We provide workshops around new creative technologies, such as laser cutters, 3D printing, CNC routers, digital photography, microcontrollers, AI, virtual environments, and design software.
Past Projects
From 2014-2018 we performed research and consulting projects, including advanced prototyping of community technologies. In 2018 we decided to focus more exclusively on art and tech community spaces and events, but you may see prior technologies and consulting work here.